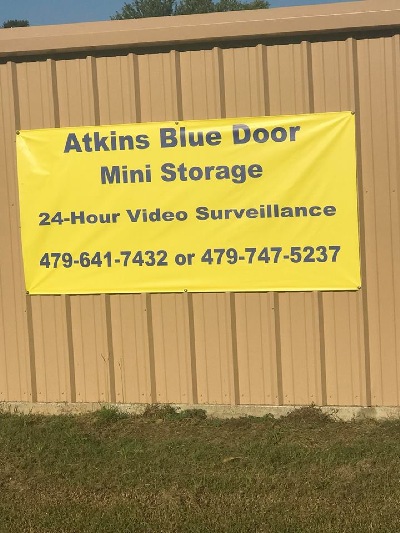 Atkins Blue Door Mini Storage is a new addition to the Wiley Sprayer Business. Blue Door consists of 36 brand-new insulated storage units that are 10 x 15 in size. All units are secured by renter's personal lock.

Additional security is provided by 24-hour surveillance cameras observed on-site during business hours. After hours and weekends surveillance program sends alerts of activity to employee on-call who can view the units in real time through the multiple camera eyes.
Units are available now and rent for $55.00 monthly. Payments can be made in person or by mail. We do accept credit cards.

Blue Door Mini Storage is located on the premises of Wiley Sprayer at 302 Ave 2 SE, Atkins, AR. Drop by to see us or call us at 479-641-7432.